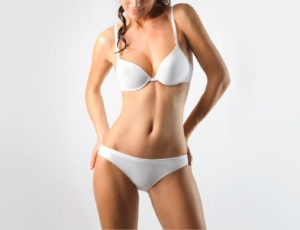 Lipedema and lymphedema are two different medical conditions which are often mistakenly used interchangeably. These two conditions are similar in name, but significantly different in other ways. It's vital that you understand the difference between the two and how each affects the human body. There is no cure for either lipedema or lymphedema.
Moreover, there are certain treatments, such as liposuction fat reduction plastic surgery that can be used for reducing their overall impact. The Plastic Surgery Institute of Atlanta, led by plastic surgeon Dr. Paul McCluskey provides liposuction fat reduction surgery to patients in Atlanta, Marietta, Georgia, and surrounding locations.
What is Lipedema?
Lipedema is a chronic fat disorder in which the body can metabolize fat. The distribution of fat is disproportionate in certain areas, particularly the lower half of the body. Lipedema affects both men and women. Based on this, it's more commonly seen in women. Lipedema sufferers present a disproportionate amount of stored fat in the inner thighs, outer thighs, ankles, and lower legs.
In some cases, fat may get stored in the upper arms as well. Severe cases of lipedema may present as disfiguring fat deposits. It may result in problems with mobility and joints as well. Lipedema cause is unknown. In relation to this, doctors believe the condition is linked with hormones. This is why the condition is more commonly noticed in women during menopause, puberty, pregnancy, and other extreme hormonal change situations.
About Lymphedema
Lymphedema is an excess build-up of fluid in the lower legs and arms. Lipedema is primarily characterized with increased fatty tissue while lymphedema is increased lymph fluid in the affected tissues. Lymphedema occurs when there is a blockage in the lymphatic system. This is a part of the immune system. The blockage doesn't allow the lymph fluid to drain properly and a build-up can cause swelling. Lymphedema causes can be divided into primary and secondary.
Primary causes on their own while secondary causes are the result of another condition or disease. Primary lymphedema is inherited and rare. It usually develops in infancy, pregnancy, or puberty. It may develop after 35 in some cases as well. On the other hand, secondary lymphedema is caused by an injury to the lymph nodes during exposure to radiation treatments, surgery, or an infection.
Liposuction is a Viable Treatment
At present, there is no cure for either lipedema or lymphedema. There are several treatments that can help in managing the symptoms of lipedema and lymphedema. Liposuction has show great results in managing both lipedema and lymphedema. In fact, it is among the few treatments that can deal with excess fatty tissue in patients suffering from lipedema.
Liposuction cosmetic surgery can be used for targeting the primary affected areas, such as the thighs, buttocks, lower legs, and arms. Liposuction, when combined with a healthy lifestyle and balanced diet, can drastically reduce the symptoms of lipedema. It can contribute to an increased quality of life. Liposuction provides more or less permanent results.
It can help patients avoid obesity and long-term weight gain. It can also help in reducing discomfort and swelling. Veteran cosmetic surgeon Dr. Paul McCluskey receives patients from Atlanta, Marietta, Georgia, and nearby areas for liposuction fat reduction surgery.
Contact Marietta, Georgia Plastic Surgeon Dr. Paul McCluskey at the Plastic Surgery
Institute

of Atlanta for a Consultation

For more information on procedures and treatments offered by Plastic Surgeon, Dr. Paul McCluskey and the Plastic Surgery Institute of Atlanta, visit:

Serving patients in and around Marietta, Atlanta, Roswell, Sandy Springs, Alpharetta, Buckhead, Morningside/Lenox Park, Virginia-Highland, Candler Park, Midtown, Inman Park, Poncey-Highland, Ormewood Park, Georgia and other surrounding areas.