Lipedema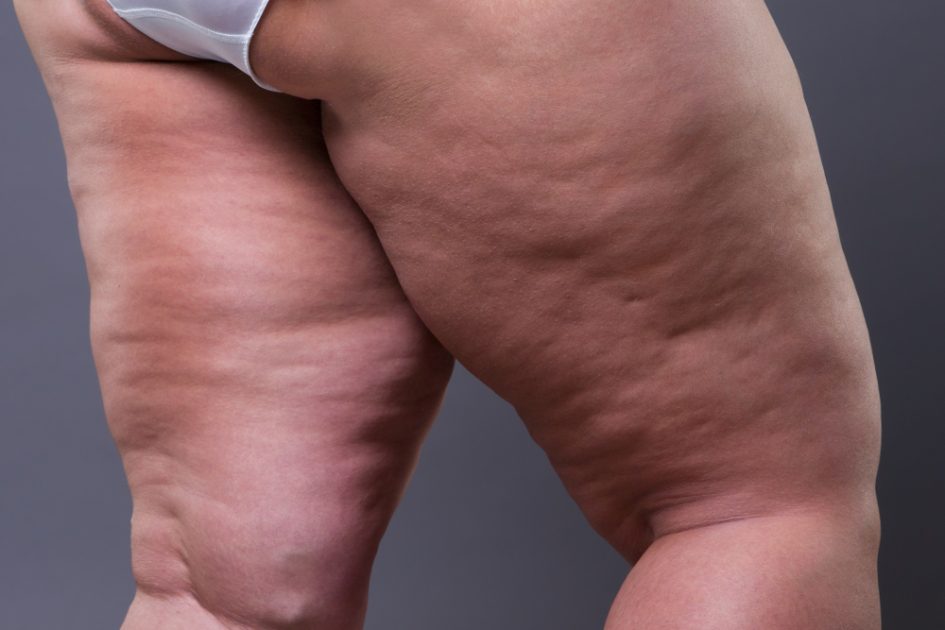 Do you think your legs are fat or non-proportionate? Enlarged legs may occur for a number of reasons. In this post, we will discuss four common and not-so-common causes that you should know about. Plastic Surgery Institute of Atlanta (PSI), led by plastic surgeon Dr. Paul McCluskey, provides lipedema surgery to patients in Atlanta, Marietta, Georgia, and surrounding locations.
Obesity
Obesity is the most common cause for large legs. This is specifically due to being overweight from an excess deposit of fat throughout the body. Obesity results in excess fat deposits in the abdomen, especially within the visceral organs.
It is characterized by greater fat deposition in the internal spaces as compared to subcutaneous spaces. Women can suffer from both lipedema and obesity at the same time. However, in case of pure obesity, the distribution of fat primarily occurs in the trunk area, and less in the legs and arms.
Venous Insufficiency
Venous insufficiency is the second most common cause of enlarged legs. Venous reflux disease results in swelling and enlarged legs. Like in the case of lipedema, swelling is not apparent in the feet. It can be difficult to differentiate venous reflux disease and venous insufficiency from lipedema if it affects both legs. This is unless venous reflux testing is carried out. Patients with venous reflux may experience severe symptoms if they are affected by lipedema as well.
Lymphedema
Lymphedema can also result in leg and arm enlargement. Commonly, lymphedema affects one limb. However, it can occur in both legs and arms at the same time as well. Distal parts of the extremities such as the hands or the feet are affected first in this disorder.
You may experience enlargement and swelling before the condition spreads to the entire limb. Lymphedema may occur along with obesity or separately. Lymphedema usually develops in the more advanced stages of lipedema, which can affect both legs and arms.
Lipedema
Lipedema is a common disorder that causes bilateral leg enlargement. It affects almost 5% to 26% women. It is important that lipedema diagnosis not made while excluding other causes of large legs. Physicians can generally exclude lymphedema by carrying out a careful physical examination. Venous diseases can also be excluded by performing a physical exam or a Doppler ultrasound.
A thorough physical examination and history can rule out primary and secondary obesity along with other metabolic conditions. Knowledgeable physicians find it easy to diagnose lipedema when all other causes of enlarged legs have been ruled out. It is important to properly diagnose lipedema to start the treatment and control the disease.
Early treatment and diagnosis are key to preventing the complications associated with this disorder. You should know that there is no cure for lipedema. However, it is the sincere hope of everyone in the community – patients, loved ones, therapists, and physicians to help individuals suffering from lipedema to enjoy their life without any adverse suffering from this debilitating disease.
The Plastic Surgery Institute of Atlanta (PSI), led by cosmetic surgeon Dr. Paul McCluskey, receives patients from Atlanta, Marietta, Georgia, and nearby areas for safe and proven lipedema surgery.
Contact Marietta, Georgia Plastic Surgeon Dr. Paul McCluskey at the Plastic Surgery
Institute

of Atlanta for a Consultation

For more information on procedures and treatments offered by Plastic Surgeon, Dr. Paul McCluskey and the Plastic Surgery Institute of Atlanta, visit:

Serving patients in and around Marietta, Atlanta, Roswell, Sandy Springs, Alpharetta, Buckhead, Morningside/Lenox Park, Virginia-Highland, Candler Park, Midtown, Inman Park, Poncey-Highland, Ormewood Park, Georgia and other surrounding areas.