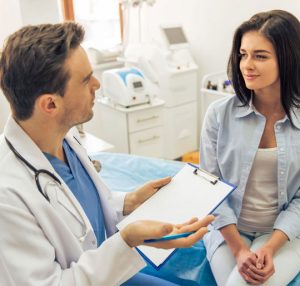 Lipedema is a disorder in which fat is unevenly distributed throughout the body, most commonly building up in the legs and upper arms. This condition can become so severe that it may cause immobility and health issues such as joint damage and varicose veins. Plastic surgeon Dr. Paul McCluskey provides treatment of lipedema to patients in Atlanta, Marietta, Georgia, and surrounding locations.
How Does Lipedema Happen?
The cause of lipedema is still unknown, but has been found to be hereditary and more common in females. This condition typically becomes worse after changes in the hormones, such as after puberty, pregnancy or menopause.
Treatment
Treatment options for lipedema include:
Liposuction: outpatient procedure that removes excess fat

Lymphatic drainage: a specialized massage that helps absorb fat

Nutrition therapy

Hormone evaluation and therapy
Liposuction Procedure for Lipedema
Liposuction is the most effective treatment for lipedema, offering immediate results following the procedure. During liposuction, a solution containing saline and a local anesthetic is injected into the treatment areas, then is suctioned out using a small cannula. Patients can expect swelling and bruising for several weeks following liposuction, but will have immediate relief from lipedema.
Treat Lipedema as Soon as Possible
If left untreated, lipedema poses a serious threat to your health. As this condition progresses, you may lose mobility of the legs and arms. Fat buildup can cause circulation issues, fibrosis, joint damage, vein conditions and more.
Contact Marietta, Georgia Plastic Surgeon Dr. Paul McCluskey at the Plastic Surgery
Institute

of Atlanta for a Consultation

For more information on procedures and treatments offered by Plastic Surgeon, Dr. Paul McCluskey and the Plastic Surgery Institute of Atlanta, visit:

Serving patients in and around Marietta, Atlanta, Roswell, Sandy Springs, Alpharetta, Buckhead, Morningside/Lenox Park, Virginia-Highland, Candler Park, Midtown, Inman Park, Poncey-Highland, Ormewood Park, Georgia and other surrounding areas.