Lipedema
Patients with lipedema tend to have disproportionately overweight lower bodies as compared to the upper halves. However, no lipedema patient is really 'typical'. Abnormal fat accumulation is the only obvious symptom of this condition. Symptoms could change and worsen with time since it is progressive in nature.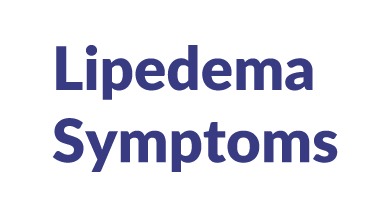 Therefore, it is best to get the right treatment for lipedema as soon as possible to avoid further complications. Plastic Surgery Institute of Atlanta (PSI), led by plastic surgeon Dr. Paul McCluskey, provides lipedema treatments to patients in Atlanta, Marietta, Georgia, and surrounding communities.
Understanding the Symptoms of Classic Lipedema
The classic presentation of lipedema is a woman with a regular upper body and a disproportionately fat lower half of the body. However, there is more to this. There are several variants to lipedema. Symptoms of this disease depend on the progression and where the patient suffers from any other medical conditions.
These are a few classic symptoms of this condition:
Lipedema almost always occurs in women exclusively. However, it may occur in men with liver disease or hormonal imbalance in some cases.
Lower half of the body gets affected in this condition. The condition presents itself as excessive fat accumulation in the lower half of the body. Lipedema starts at the top of the bones at the waist or iliac crest. People with an obese upper body may not suffer from lipedema but some other condition. However, lipedema may affect the arms in some people as well, especially the upper arms.
Feet and ankles are not affected in this condition. Feet can be affected by a secondary swelling even though they don't accumulate fat. You may notice a collar of fat right above the ankles.
Fat accumulation in lipedema is symmetrical. Both sides of the body get affected as with regular weight gain. There is no common pattern to fat accumulation in this condition. Legs may appear lumpy or like columnar trunk. Fat deposits may also appear right below the knee.
Fat may feel painful and abnormal. Fat areas because of lipedema tend to be tender and are easy to bruise. Fat deposits may be painful for no reason. Skin may develop a less elastic feeling as well.
Lipedema Symptoms can be Complicated
Lipedema may affect men in certain cases. This is not a static but a progressive condition. Disease symptoms typically start out as mild and gradually worsen or change if preventative steps are not taken. It can be difficult to differentiate early lipedema from simple weight gain in healthy individuals.
However, advanced lipedema stages can be easily characterized by the development of unique features. This includes symptoms of lymphedema, a chronic swelling condition. Stage of presentation plays a significant role in the ease of the correct diagnosis of lipedema changes.
As the disease progresses, the symptoms of lipedema may also change. Excessive fat accumulation along with insufficiency of a progressive lymphatic system is seen at advanced stages. Secondary lymphedema may be induced by the damage.
This may also cause fluid accumulation in the area. Cosmetic surgeon Dr. Paul McCluskey receives patients from Atlanta, Marietta, Georgia, and nearby areas for lipedema surgery.
Contact Marietta, Georgia Plastic Surgeon Dr. Paul McCluskey at the Plastic Surgery
Institute

of Atlanta for a Consultation

For more information on procedures and treatments offered by Plastic Surgeon, Dr. Paul McCluskey and the Plastic Surgery Institute of Atlanta, visit:

Serving patients in and around Marietta, Atlanta, Roswell, Sandy Springs, Alpharetta, Buckhead, Morningside/Lenox Park, Virginia-Highland, Candler Park, Midtown, Inman Park, Poncey-Highland, Ormewood Park, Georgia and other surrounding areas.