Lipedema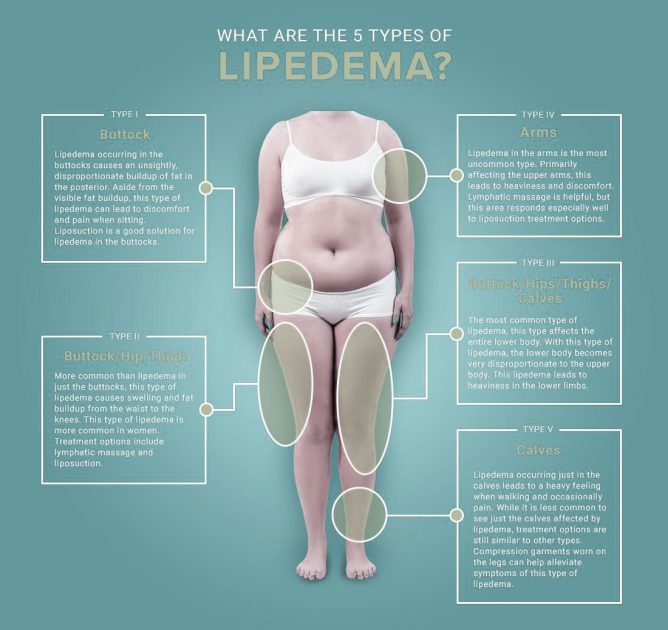 Nearly 370 million women across the globe and 17 million women in the US suffer from lipedema. This is typically associated with unruly weight gain. It can quickly spiral and spread to other parts if not controlled or left undiagnosed. Women with lipedema often associate the condition with painful symptoms that cause difficulties in performing everyday tasks.
Excessive swelling comes with numbness, pain, and bruising. Lipedema, in advanced stages, can impact mobility and cause lymphatic or vascular swelling. This can further cause medical complications.
Plastic Surgery Institute of Atlanta (PSI), led by plastic surgeon Dr. Paul McCluskey, provides lipedema surgery to patients in Atlanta, Marietta, Georgia, and surrounding locations.
Looking for a Solution
Lipedema doesn't respond to increased exercise or an altered diet. It ultimately requires aesthetic intervention for alleviating pain and other appearance associated symptoms. Exercise and diet prove ineffective as any lipedema specialist will let you know. This leaves women without a solution or answers. The disorder can become frustrating with continued pain that affects a person's lifestyle. Generally, the most effective treatment is in the form of liposuction performed on the lipedema affected limbs.
Removing fat deposits helps in reducing swelling in the limbs. It also alleviates pain which holds patients back from performing daily tasks. However, women with the disorder should only consider treatment options and procedures after getting a proper diagnosis. This is possible only by consulting with a specialized doctor that is an expert in the field.
Choosing Expert Care
An experienced physician will need to perform a successful liposuction procedure if it is for treating lipedema. Even today as many as nine out of 10 healthcare professionals are unaware of the symptoms and causes of lipedema. However, experts are working diligently to find best methods of care and to advance the field.
Precision planning and advance technique are required for removing diseased fat deposits and for achieving long-term results. Hence, it is important that you partner with a knowledgeable and experienced lipedema healthcare provider. Women with lipedema should invest time in choosing a physician specializing in treatment. The treatment provider should work closely with patients for creating a customized treatment plan.
Lipedema Treatment
At present, lymph-sparing liposuction is the only acceptable and effective treatment for lipedema. It helps in stopping or slowing down the progression of this disorder. However, noninvasive methods allow patients and doctors to determine whether specific symptoms are responsive to treatment or not.
Lymph Sparing Liposuction
Lymph sparing liposuction is the most long-lasting and effective treatment option for women suffering from lipedema. Your treatment provider will employ all available conservative treatment options before recommending a surgical plan to address fat deposits in the affected areas. The treatment plan will be created based on your specific needs.
Lymph sparing liposuction has shown improved results in enhancing the quality of life of patients after their surgery. It can also improve long-term pain and increase mobility. Lymph sparing liposuction can help patients follow a more active lifestyle.
The Plastic Surgery Institute of Atlanta (PSI), led by cosmetic surgeon Dr. Paul McCluskey, receives patients from Atlanta, Marietta, Georgia, and nearby areas for impressive, clean, and proven lipedema surgery.
Contact Marietta, Georgia Plastic Surgeon Dr. Paul McCluskey at the Plastic Surgery
Institute

of Atlanta for a Consultation

For more information on procedures and treatments offered by Plastic Surgeon, Dr. Paul McCluskey and the Plastic Surgery Institute of Atlanta, visit:

Serving patients in and around Marietta, Atlanta, Roswell, Sandy Springs, Alpharetta, Buckhead, Morningside/Lenox Park, Virginia-Highland, Candler Park, Midtown, Inman Park, Poncey-Highland, Ormewood Park, Georgia and other surrounding areas.