Power Assisted Liposuction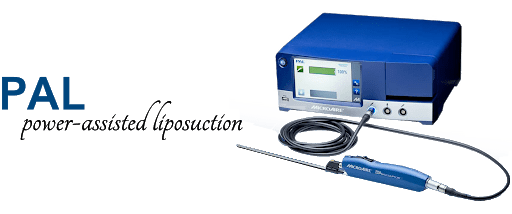 Lipedema is commonly diagnosed in women and also some men. As many as 20 million people in the country at present are suffering from it. Lipedema is a fat distribution disorder that is genetically inherited or hormone induced. Lipedema is associated with swelling and pain unlike lipodystrophy that refers to abnormal and stubborn fat deposits.
Vibrating cannula is used in power-assisted liposuction (PAL) for breaking up fatty tissue. Studies have shown that PAL permits better precision with efficient fat removal and less bruising. The technique is also known to remove up to 30% more fat as compared to traditional liposuction methods. Today PAL liposuction is considered the gold standard in lipedema treatment.
Plastic Surgery Institute of Atlanta, led by plastic surgeon Dr. Paul McCluskey, provides reliable and proven lipedema treatments to patients in Atlanta, Marietta, Georgia, and surrounding communities.
Understanding Power Assisted Liposuction (PAL)
Power assisted liposuction is like regular liposuction. It safely removes surplus fat from treatment area while streamlining and slimming the torso for a better-looking silhouette. The doctor during PAL will inject a fluid in the treatment area for maximizing your comfort levels during the procedure. This fluid helps in penetrating fat deposits quicker as well.
A motorized cannula is used during power assisted liposuction as a suctioning tool. This allows the doctor to perform the liposuction in a precise and controlled fashion. It allows for less vigorous and more comfortable removal as compared to its manual counterpart.
Benefits of Power Assisted Liposuction
The small and gentle vibrations emitted by PAL cannula creates a wave of energy that works towards breaking down stubborn fat cells. It makes the fat loss procedure more efficient and rapid. The cannula in this technique is smaller and requires minute incisions.
Movements with manual liposuction require more force and take more time. Power assisted liposuction gives doctors the ability to get in and out quicker. It also reduces downtime and discomfort while minimizing complication risk. Precision factor in power assisted liposuction is high making it a method of choice for most physicians interested in efficient body contouring.
Frequently Asked Questions
Can lipedema fat be removed?
Lipedema fat has a stubborn nature. However, PAL liposuction can effectively remove this stubborn fat.
How is lipedema caused?
Lipedema can occur because of genetic and hormonal factors. Patients with this condition have normal BMI, but still suffer from asymmetrical body appearance.
How can one get rid of lipedema?
PAL liposuction is the best way to get rid of lipedema. Salt avoidance, compression, and weight loss can help. However, liposuction provides the most definitive and rapid results.
Do I have lipedema?
Lipedema is a difficult diagnosis in many patients. Surgeons get confused between lipedema, lymphedema, and lipodystrophy.
Recovery from Lipedema
You should give yourself a few days rest after getting lipedema done. You should rest and elevate your legs. Most patients can return to desk work following lipedema surgery after the first few weeks. However, they still need to keep their legs elevated.
Cosmetic surgeon Dr. Paul McCluskey receives patients from Atlanta, Marietta, Georgia, and nearby areas for innovative and advanced lipedema surgery procedures.
Contact Marietta, Georgia Plastic Surgeon Dr. Paul McCluskey at the Plastic Surgery
Institute

of Atlanta for a Consultation

For more information on procedures and treatments offered by Plastic Surgeon, Dr. Paul McCluskey and the Plastic Surgery Institute of Atlanta, visit:

Serving patients in and around Marietta, Atlanta, Roswell, Sandy Springs, Alpharetta, Buckhead, Morningside/Lenox Park, Virginia-Highland, Candler Park, Midtown, Inman Park, Poncey-Highland, Ormewood Park, Georgia and other surrounding areas.