Lipedema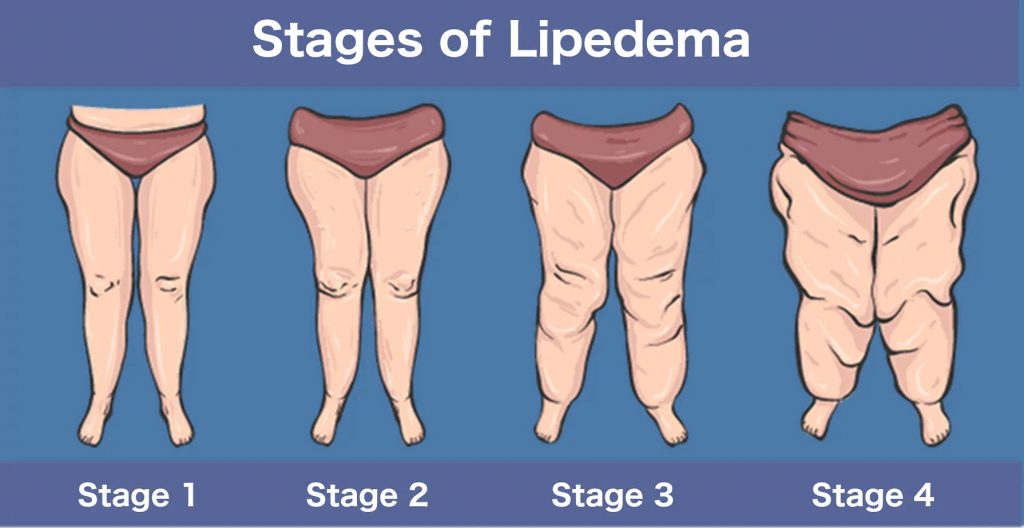 Lipedema is a form of chronic medical condition. It is characterized by the buildup of fat or adipose tissue in the arms and legs in a symmetrical fashion. Lipedema is an under-recognized but common disorder. It causes swelling, pain, and easy bruising. Generally, the condition is accompanied by unusual texture of the fat. It may feel like peas, rice, or walnuts beneath the skin's surface.
It is possible for the intensity of the pain to range from severe to none. The frequency of pain can be constant, occur when the fat gets pushed, or be intermittent in nature. Symptoms can easily get exacerbated because of limited public awareness of the condition coupled with limited research-backed treatment options. In fact, it may result in emotional distress and physical pain as well.
Plastic Surgery Institute of Atlanta (PSI), led by plastic surgeon Dr. Paul McCluskey, provides lipedema (fluid in the fat) to patients in Atlanta, Marietta , Georgia, and surrounding locations.
Lipedema Affects Women More
Lipedema literally means fluid in fatty tissues. It is sometimes also called as the painful fat disorder. Excessive fat deposits are caused on the thighs, legs, upper arms, and buttocks. The condition is mostly seen in women.
Lipedema affected women tend to feel like they have two bodies. They would have a typical chest, abdomen and upper body. However, the lower half of their body would be out of proportion with their upper half. These women have difficulty finding clothes as well since the body type is of two different people.
Lipedema begins:
When a woman first starts to menstruate
During pregnancy
When the woman ages (because of hormone therapy)
Doctors first identified cases of lipedema way back in the 40s. However, experts are still clueless about what causes it. The condition tends to run in families compelling experts to believe that the cause may be gene related.
Treatments for Lipedema
There are a few treatments and lifestyle changes that can help this condition:
Diet: Fat deposit growth can be slowed by having a heart healthy diet.
Exercise: Swimming, walking, and biking can reduce painful symptoms.
Compression garments: Tight garments can help in achieving relief.
Occupational or physical therapy: Manual lymphatic drainage therapy can help.
Tumescent Liposuction for Lipedema
Tumescent liposuction plastic surgery can help in reducing the build-up of fatty adipose tissues that are associated with lipedema. This type of liposuction involves removing unwanted fat through a cannula or tube.
The area is numbed first through a liquid solution. This also helps in reduce blood loss. Tumescent liposuction is an effective procedure with respectable results. However, several sessions may be required for removing fat from different bodily areas. In addition, it is possible that fatty swelling may return if you gain weight.
You may still need to carry on with noninvasive treatments after the tumescent liposuction. For instance, you may need to wear compression garments following the surgery for preventing complications. Cosmetic surgeon Dr. Paul McCluskey receives patients from Atlanta, Marietta, Georgia, and nearby areas for lipedema (fluid in the fat cells) surgery.
Contact Marietta, Georgia Plastic Surgeon Dr. Paul McCluskey at the Plastic Surgery
Institute

of Atlanta for a Consultation

For more information on procedures and treatments offered by Plastic Surgeon, Dr. Paul McCluskey and the Plastic Surgery Institute of Atlanta, visit:

Serving patients in and around Marietta, Atlanta, Roswell, Sandy Springs, Alpharetta, Buckhead, Morningside/Lenox Park, Virginia-Highland, Candler Park, Midtown, Inman Park, Poncey-Highland, Ormewood Park, Georgia and other surrounding areas.