Lipedema Fat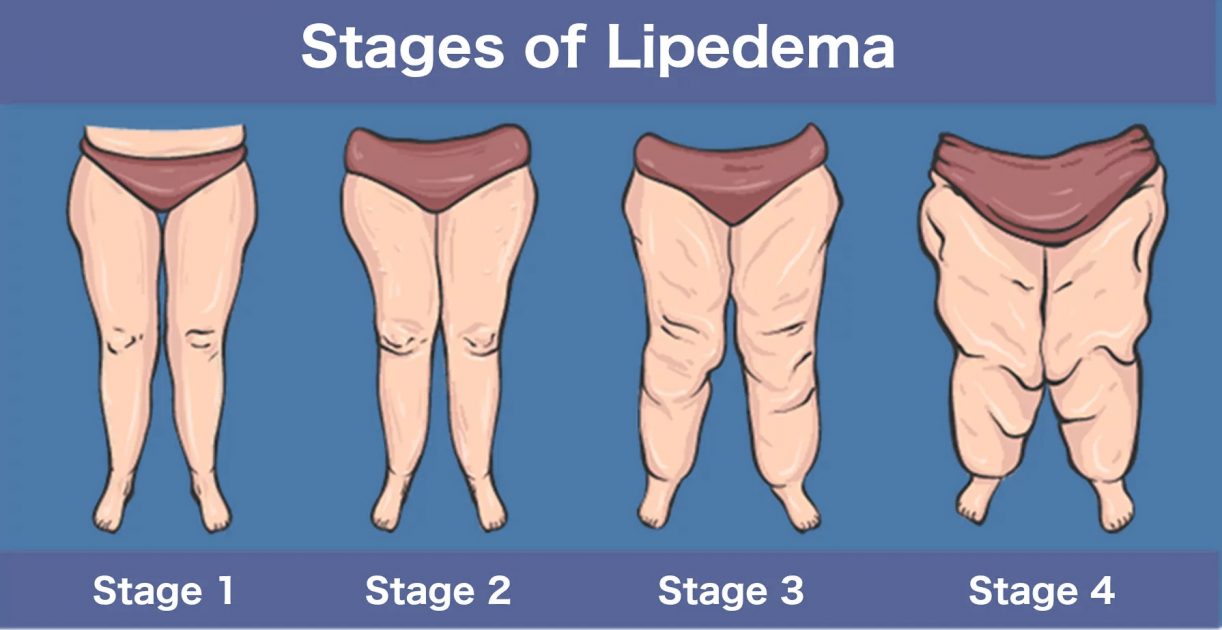 Lipedema is believed to only affect the hip region and legs in women since the first identification of symptoms. However, other areas of the body can also be affected lipedema fat even though these are the most common areas to be impacted.
Recent literature on lipedema has shed light on how the disorder is not a bilateral condition that only targets the lower body. In this post, let us look at a few body areas where fat could accumulate on the body in case of lipedema.
Plastic Surgery Institute of Atlanta (PSI), led by plastic surgeon Dr. Paul McCluskey, provides lipedema surgery to patients in Atlanta, Marietta, Georgia, and surrounding communities.
Head to Shoulders
The face and neckline are the rarest areas for lipedema fat to accumulate. Research studies have found that the condition develops in three separate phases in which lipedema fat tissue and changes in skin become apparent. Lipedema fat accumulation was not observed to typically accumulate in the posterior neck and cranium in these studies.
Other common areas that usually see lipedema fat accumulation are anterior chest and below the shoulder line. Approximately, 37% women showed lipedema fat in these areas as per the study. Anterior refers to the areas that are visible when looked at a straight standing person from the front.
Upper Body
Upper body, including the arms, abdomen, and torso are other areas where lipedema fat accumulation is not usually seen. Over 90% women will notice lipedema fat accumulation around the anterior forearm, inner elbow area, and anterior arm. Similar reports were made for abdomen and ribcage in the study. Least lipedema fat accumulation was seen in the hands with only 22% women reporting fat.
Lower Body
Lipedema fat often accumulates in the lower body, including the buttocks and thighs. However, it is not rare for lipedema fat to accumulate in the ankle region. Women majorly see lipedema fat in these areas, including the backside of the legs and around the inner knee. Backside of the foot will rarely experience lipedema fat. Only 6% women experience fat in this area.
Tests to Diagnose Lipedema
There is no individual test for diagnosing lipedema. However, tests help in ruling out related disorders.
Venous Doppler Ultrasound
Venous Doppler ultrasound is useful in diagnosing lipedema. Doppler ultrasound tests help in determining the presence of venous disorders. It also provides critical information about managing lipedema. For instance, if the tests show the presence of venous insufficiency, then it is important that treatment is provided immediately for the disorder. Or else, increased venous pressures would result in aggravating lipedema.
Lymphoscintigraphy
This test is generally recommended for complicated cases where it is difficult to arrive at a clear clinical diagnosis. Lymphoscintigraphy is a nuclear scan for assessing the lymph system. It may come back normal in case of lipedema. However, it will show characteristic corkscrew changes if you are suffering from lymphedema. The test can be helpful in determining whether lymphedema has a significant role in the symptoms. This is especially if there are swelling concerns.
The Plastic Surgery Institute of Atlanta (PSI), led by cosmetic surgeon Dr. Paul McCluskey, receives patients from Atlanta, Marietta, Georgia, and nearby areas for safe and proven lipedema surgery.
Contact Marietta, Georgia Plastic Surgeon Dr. Paul McCluskey at the Plastic Surgery
Institute

of Atlanta for a Consultation

For more information on procedures and treatments offered by Plastic Surgeon, Dr. Paul McCluskey and the Plastic Surgery Institute of Atlanta, visit:

Serving patients in and around Marietta, Atlanta, Roswell, Sandy Springs, Alpharetta, Buckhead, Morningside/Lenox Park, Virginia-Highland, Candler Park, Midtown, Inman Park, Poncey-Highland, Ormewood Park, Georgia and other surrounding areas.